Who We Are:
For over thirty years, Ballard Designs has been unleashing the decorator in everyone through high-quality, exclusive product. Although we're headquartered in Atlanta, our design team travels the globe for inspiration and we reinterpret classic designs in a contemporary way so pieces feel fresh and timeless. We're a tight-knit group of dedicated professionals who are passionate about what we do; we are committed to giving our customer an unparalleled shopping experience as well as unique product they can't find anywhere else.
Ballard Cares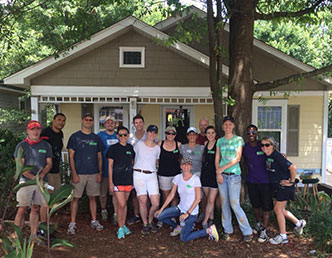 Learn More
The Heart of Everything We Do.
Ballard Designs is dedicated to giving back to the community, empowering women and children, and helping families in need. Through donations, volunteer efforts and integrated partnerships, we strive to provide support and foster hope. We are committed to making a difference.
Watch the Behind the Scenes of making a brand catalog