Search Results

- 1 Jobs Found
Who We Are:
At Cornerstone Services, we believe in fostering an environment where our team members can flourish, be themselves and create astonishing customer experiences. Diversity of thought drives innovation and enhances the value of our company. We strive to provide our customers with long-term value in every product they purchase, create a working climate that calls forth the best in every team member, and fully capitalize on emerging technologies as we continue to innovate. It is essential in helping us attract and retain the most qualified talent, be more competitive, and ultimately creates greater business success.
We believe in a third way to shop – beyond transactional e-commerce or traditional brick-and-mortar stores – for customers who crave engaging shopping experiences.
We are eight leading retail brands - QVC, HSN, zulily, Ballard Designs, Frontgate, Garnet Hill, Grandin Road and Improvements. We reach approximately 370 million homes worldwide through 16 television networks and multiple e-commerce sites, social pages, mobile apps, print and in-store destinations.
We're #1 in video commerce, #3 in e-commerce in North America and #3 in mobile commerce in the U.S. (according to Internet Retailer).
>We are Qurate Retail Group, ready to drive extraordinary innovation in retail.
Cornerstone Cares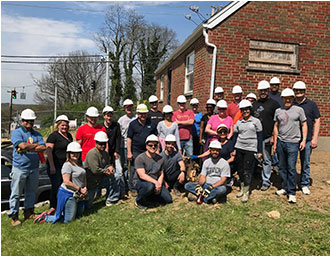 Cornerstone Cares
Cornerstone Services believes that our team members have the ability to bring positive changes to the world around us through their actions. In addition, Cornerstone Services is committed to being a contributing corporate member of the community. As part of this commitment, we will provide opportunities for team members to contribute to the spirit and well being of our community. Through our integrated partnership with organizations like Hoxworth Blood Bank, American Cancer Society, St. Jude Children's Hospital and Matthew Ministries; We work to empower women and children, help families in need and more.