Who We Are:
At Frontgate, we believe your story starts at home – and we help tell that story through products that are livable, stylish, comfortable and unforgettable. Every sofa, chair and table starts with designers who are passionate about beauty, craftsmanship and comfort. We use only the finest materials and pride ourselves on meticulous, uncompromising craftsmanship that is uncommon in today's world. Subtle nuances like hand-filed welds, fully concealed stainless steel hardware and hand-done distressing give our products an authentic heirloom look and feel. From pool floats and holiday home decor to beautiful furniture and accessories, indoors and out, our products transform houses into homes.
Frontgate Cares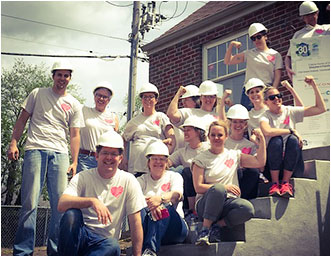 Learn More
At Frontgate we care
Year after year, we strive to make a positive impact on our communities. And to us, it's important to make a difference at both the national and local level. That's why we partner with groups like St. Jude Children's Hospital, the American Red Cross, Habitat for Humanity, and other local organizations.