Search Results

- 0 Jobs Found

Please try a different keyword/location combination or broaden your search criteria.
Who We Are:
Improvements®, founded in 1992, features many branded and exclusive products, as well as those designed in-house. Our teams travel throughout the world to find unique items that are also great values. If we can't find the right item at the right price, we design it ourselves. You could say that's part of our entrepreneurial spirit. Each one of us is committed to discovering fresh ideas for products and new ways to solve problems for our customers- innovation is key to our success.
Our large selection includes seasonal products that are practical and functional for all areas of the home, both indoor and outdoor. Over the years, Improvements has become a multi-channel business through catalog and e-commerce growth, offering consumers a wide range of solutions to meet lifestyle, décor, and practical problem-solving needs.
Improvements Cares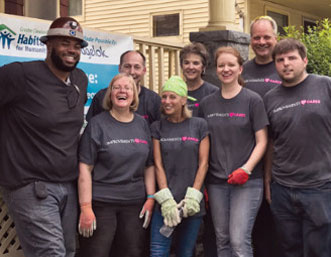 Learn More
We're proud of how we care.
Improvement is in our name, and it drives how we help our communities. Through our strong partnerships with Habitat for Humanity, St. Jude Children's Hospital, the American Red Cross, Ronald McDonald House, UNICEF, and other local organizations, we help improve the lives of those in need.
Watch the Behind the Scenes of making a brand catalog